Ecco il testo dell'articolo di Liz Boulter apparso su The Guardian l'11 giugno 2016:
The new type of hotel rescuing Italy's hill villages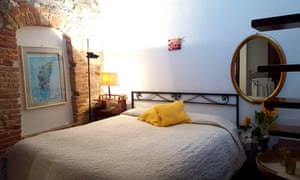 And though Fulvio and his partner, Roxana, are serious foodies – they grow a lot of their own food, plus ancient forms of wheat and pulses – they deliberately didn't include a restaurant, preferring to see their guests bring custom to existing village businesses.
My husband and I had a two-bedroom suite up the hill, furnished with a mix of stylish new pieces and antiques – one bed was from an 18th-century brothel in Prato, though the mattress was new, Roxana assured me – and staying there offered a real village feel, particularly on warm evenings, when people sat on steps to chat and two small boys defeated baddies up and down "our" street.
If we'd been able to tear ourselves away, Grosseto, Lake Bolsena and the Maremma coast are within an hour or two's drive, the Saturnia hot springs and ski slopes of Monte Amiata nearer. But we preferred ice-creams at local hub Bar Tubino, reading in the square at the top of the village, and a 10-minute pootle to the tiny Knights Templar village of Rocchette di Fazio – even prettier than Semproniano, it is now home to just 10 permanent residents.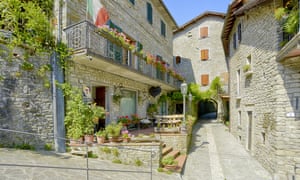 Ercole is passionate about alberghi diffusi. "It's the most genuine type of tourism," he said. "It can't be faked, packaged or taken over by a multinational. Visitors live cheek by jowl with the people of the village, eating food and wine produced here, or next door."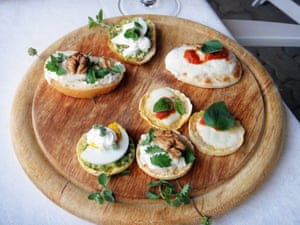 And the food and wine are excellent: at dinner (on the terrace by the chlorine-free pool), Ercole was full of information about the history or provenance of each of the five courses he brought out to us. Standouts were radicchio and almond crostini, smoked salmon with tiny grapes the size of redcurrants, gnocchi stuffed with ricotta, and Roberta's homemade breads.
Italy's regional governments are gradually setting up legal norms for alberghi diffusi, simplifying the licences hugely. To Roxana and Ercole's irritation, Tuscany is still wrangling over details, but Puglia, in the south, enacted legislation in 2012, and several of the region's white stone villages have taken the idea and run with it.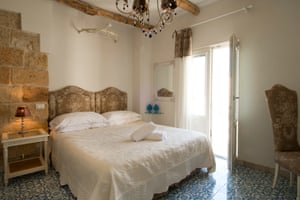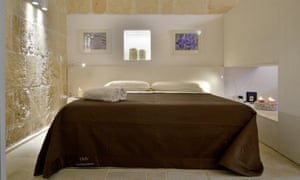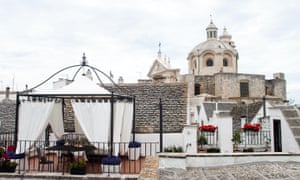 The albergo diffuso is perfectly suited to Italy, where almost every hill is topped with an ancient settlement, most beautifully atmospheric and tragically depopulated. It's also perfectly suited to travellers wanting a sense of place and contact with locals, not other tourists.
MORE ALBERGHI DIFFUSI
Border hideaway, Piedmont
Rimini refuge, Emilia-Romagna
Assisi agriturismo, Umbria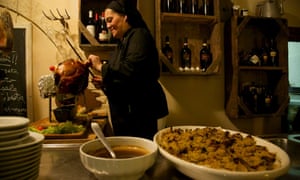 Sleeping beauty awakened, Umbria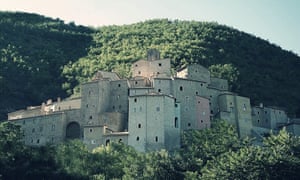 Fairy tale home, Abruzzo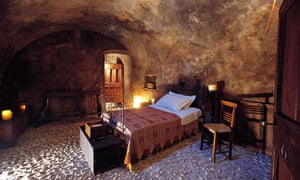 Seaside stay, Molise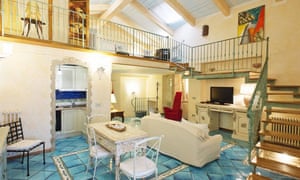 Pagan pleasures, Sicily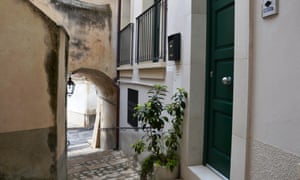 Renaissance palace, Lazio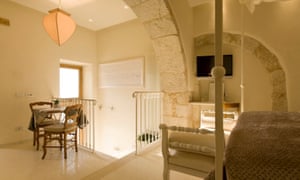 Articolo originale qui: http://www.theguardian.com/travel/2016/jun/11/italy-alberghi-diffusi-village-hotels